Oakland Area Employment Law Attorney Protecting the Rights of Workers
The rights of workers all over California are protected by state and federal laws. Unfortunately, there are always employers who take advantage of workers through discrimination, retaliation, wrongful termination, harassment, withholding wages and more. Violations of employment law cause extensive damage and threaten the livelihoods of employees everywhere.
Jason Erlich of Erlich Law Firm has more than 20 years of experience in holding employers accountable for their illegal actions against the people who work for them. If you believe your rights at work have been violated, you could potentially be entitled to damages from your employer.
You know you've been wronged. We know how to make it right.
Millions obtained for our employment law clients.
Why Hire an Employment Attorney?
When you find yourself in an employment dispute, the stakes are high, and the stress can be higher. Hiring an employment attorney provides your best chance for prevailing over your employer and recovering the damages that you deserve. Having an experienced and skilled professional in your corner helps make the legal process far less overwhelming.
Erlich Law Firm is proud to serve workers across industries. When you hire us, we will represent your best interests and respect your goals, worldview and specific concerns. We understand how confusing the legal process can be. We will help you navigate your case with respect and understanding.
We have represented clients in all manners of employment disputes in California and federal courts. We represent both individual plaintiffs and class actions. We can help you too.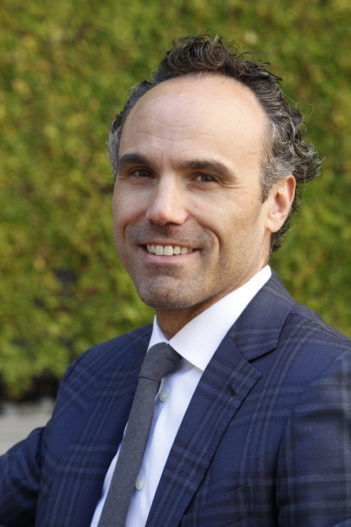 Our results speak for themselves
in class action for unpaid wages, misclassification of gig-economy workers
Jury award for wrongful termination, family medical leave violations, and attorney's fees.
settlement for whistleblower retaliation
Our mission is to listen to our clients and aggressively pursue the compensation they deserve. 

What You Can Expect from Erlich Law Firm
We are a boutique employment law firm committed to providing our clients with amazing service. With Erlich Law Firm, you get the best of both worlds—the experience and record you might expect from a much larger firm along with the personalized service for which we are well known.
Be wary of massive employment firms where you might meet with an attorney once at your initial consultation and then never again. Many firms like this take on cases indiscriminately and then push for a quick settlement, regardless of what is actually in the best interest of your case.
When you hire Erlich Law Firm, you will work closely with an employment attorney through the entire process. They are always directly available to clients and willing to work for them. You can expect nothing less than exceptional service, tailored to you.
WRONGFUL TERMINATION
Being fired for no fault of your own can destroy your family and your finances.
When you are fired for a reason that is specifically prohibited by state or federal laws, it is a wrongful termination and you could be entitled to damages from your employer. These illegal reasons for termination include whistleblowing, discrimination, retaliation, or for a refusal to participate in illegal activity. Discrimination based on color, national origin, sex or gender (including transgenderism), religion, age, disability, marital or family status, pregnancy status, or sexual orientation is all illegal. Employees are also protected from retaliation for reporting sexual harassment, wrongdoing or another illegal activity (also known as "whistleblowing,") or for taking a medical leave or family leave (such as FMLA).
SEXUAL HARASSMENT
Sexual harassment takes many forms and it can happen to anyone regardless of gender, career or title.
No matter what it looks like though, it is disruptive, violating and always inappropriate. Quid-pro-quo harassment occurs when there is pressure to exchange a relationship or contact for employment benefits. Hostile work environment harassment occurs when there is a pattern of unwanted harassing behavior that it affects the safety and well-being of a workplace. Quid-pro-quo harassment occurs when there is pressure to exchange a relationship or contact for employment benefits.
WAGE & HOUR VIOLATIONS
You deserve to paid fairly and on time.
Workers deserve to be paid fairly and on time, as required by law. Yet many wage and hour violations still occur. If you have been denied your due wages or commissions, shorted overtime or misclassified as an independent contractor an experienced employment attorney can help recover lost wages.
CLASS ACTIONS
Large group of employees can experience the same infraction and get justice together.
When a group of people is affected by an employer's illegal actions, a class action lawsuit may be the most effective way to recover damages. Jason Erlich is experienced in handling class action lawsuits involving a range of employment law violations.